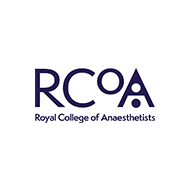 The Royal College of Anaesthetists is pleased to sponsor the Anaesthesia and Perioperative Medicine Team of the Year category in the 2021 BMJ Awards.
MORE
The Anaesthesia and Perioperative Medicine Team of the Year is proudly sponsored by the Royal College of Anaesthetists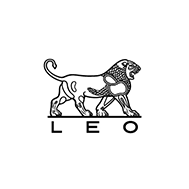 The company is a leader in medical dermatology with a robust R&D pipeline, a wide range of therapies and a pioneering spirit. Founded in 1908 and owned by the LEO Foundation, LEO Pharma has devoted decades of research and development to advance the science of dermatology, setting new standards of care for people with skin conditions. LEO Pharma is headquartered in Denmark with a global team of 6,000 people, serving 92 million patients in 130 countries.
MORE
The Dermatology Team of the Year category is proudly sponsored by LEO Pharma

Leading the way since 1902, MDDUS is a medical and dental defence union founded by and for healthcare professionals to protect and support them through advisory, legal, financial, practice management and risk education services. As a mutual organisation, we continually adapt and change with the times, while maintaining a focus on providing our members throughout the UK with a competitive, quality, personalised service. At MDDUS, we provide access to some of the UK's most experienced experts in the medico- and dento-legal fields, who understand the challenges our 50,000 plus members face on a daily basis.
MORE
The Diversity and Inclusion Team of the Year is proudly sponsored by MDDUS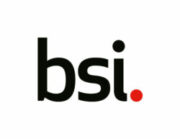 BSI is the business improvement and standards company that enables organizations to turn standards of best practice into habits of excellence, 'inspiring trust for a more resilient world'. BSI is appointed by the UK Government as the National Standards Body and represents UK interests at the International Organization for Standards (ISO), the International Electrotechnical Commission (IEC) and the European Standards Organizations (CEN, CENELEC and ETSI). Formed in 1901, BSI was the world's first National Standards Body. Its role is to help improve the quality and safety of products, services and systems by enabling the creation of standards and encouraging their use. BSI publishes over 2,700 standards annually, underpinned by a collaborative approach, engaging with industry experts, government bodies, trade associations, businesses of all sizes and consumers to develop standards that reflect good business practice. To learn more about standards, please visit: www.bsigroup.com/standards and for the National Standards Body: www.bsigroup.com/nsb
MORE
The Environmental Sustainability and Climate Action Team of the Year is proudly sponsored by BSI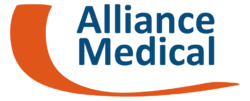 Alliance Medical are delighted to once again sponsor the BMJ awards. As Europe's leading independent provider of medical imaging services, we put excellence, innovation and patient experience at the very heart of everything we do. We are your trusted partner for scanning services including Community Diagnostic Hubs
MORE
The Diagnostics Team of the Year is proudly sponsored by Alliance Medical